[Y/N] Studio is an architecture practice based in London.

We ask questions about the site and brief to maximise their potential. The questions are always complex but a successful answer should be as simple as Yes or No


Our talented team has experience of delivering award winning buildings and we work at all scales, across all sectors and in any location.
Since forming as a company in 2017, we have been working on a diverse range of commissions, including carefully detailed residential extensions, 100+ multi-unit housing schemes, a large workspace in Dalston, a mixed-use tower in South London and a footbridge for Network Rail.

In 2018 the studio won a competition for 4 holiday homes in Folkestone, which are designed as a continuous spiral of floorplates to maximise sea views and reduce circulation space. More recently, we won an invited competition to deliver more than 60 homes in a building with a tapering asterisk plan designed to enhance views and create more public space.

The next few years will see more completed work, most notably the extension and refurbishment of the Bradbury Street Workspaces which face onto Gillett Square in Hackney. This will include around 1500m2 of new and refurbished affordable work space and a new row of retail units formed from salvaged shipping containers will help to ensure continuity of the unique and valuable local community that has emerged since the square was constructed nearly 20 years ago.
Can a cluster of homes frame oblique sea views and create an open plan living space which is bigger than the the building footprint?

The client's brief was to deliver 4 no holiday homes on the Kent coast. The unoccupied site is situated along a traditional low-lying street in a high flood risk area and has a steep bank and boat club blocking views towards the sea.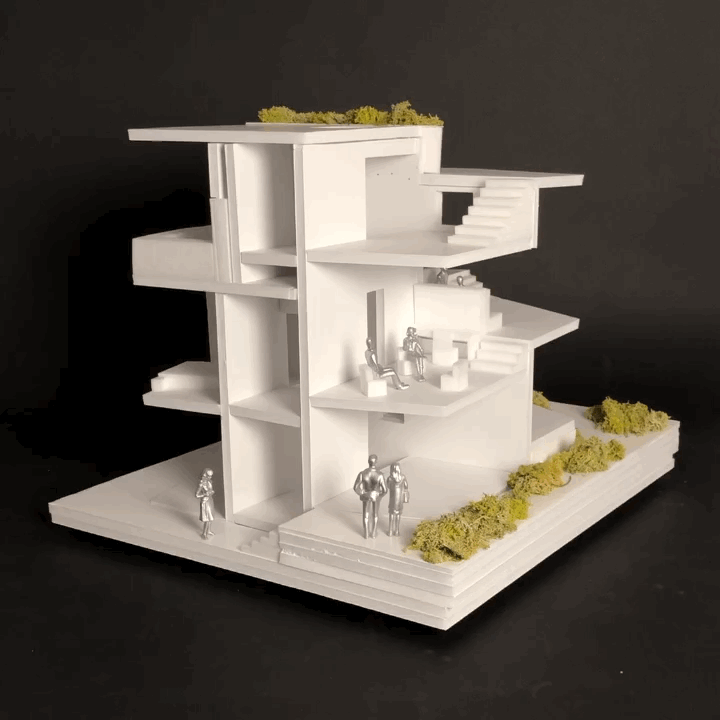 In response to these challenges we proposed a spiralling split-level design to maximise open spaces within each house creating a living / kitchen / dining / terrace space which is bigger than the building's footprint.

The building plan is sculpted to further capitalise on oblique sea views ensuring that each house looks beyond the boat club.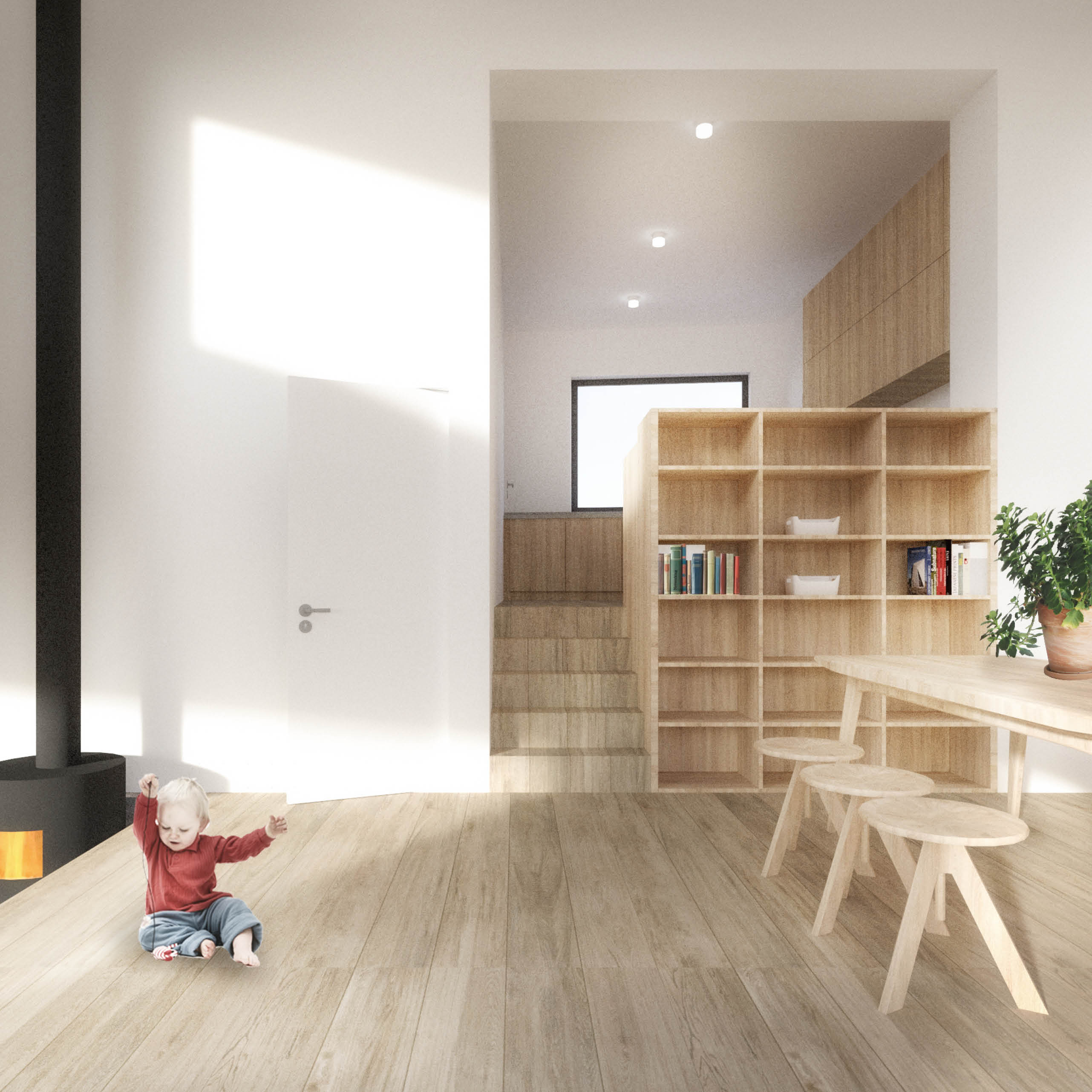 Each house is characterised by a different species and shade of timber reflecting the natural tones of the site.

As part of our work on the scheme we have looked into prefabricated SIPs panels which are proposed to reduce the construction time and increase the efficiently of the building's thermal envelope.
Coastal Holiday Homes
Kent, UK
Type: Housing
Size: 1000m2
Client: confidential
Status: Tender
Date: 2018-2020


Bradbury Street Workspaces




Dalston, London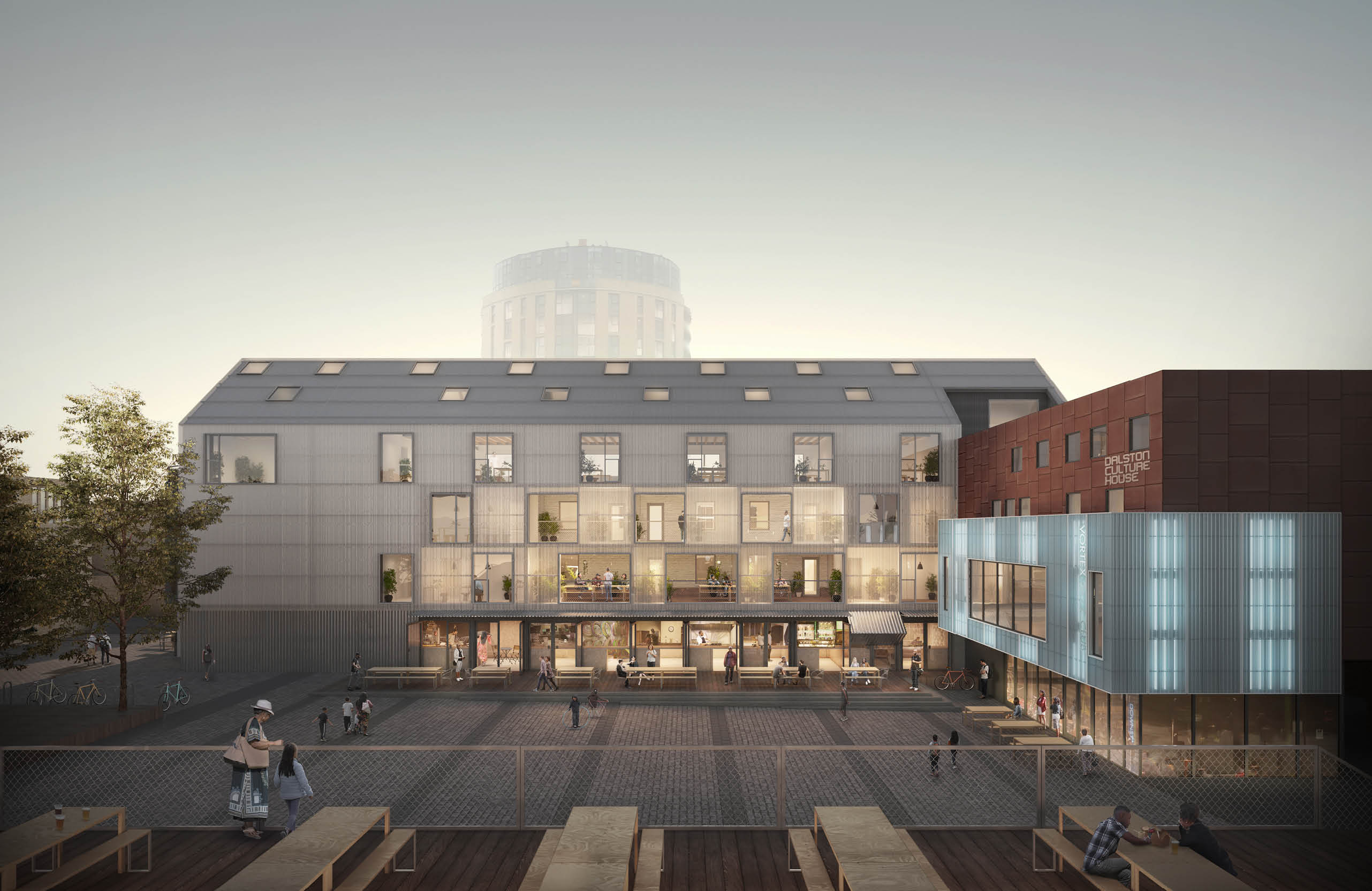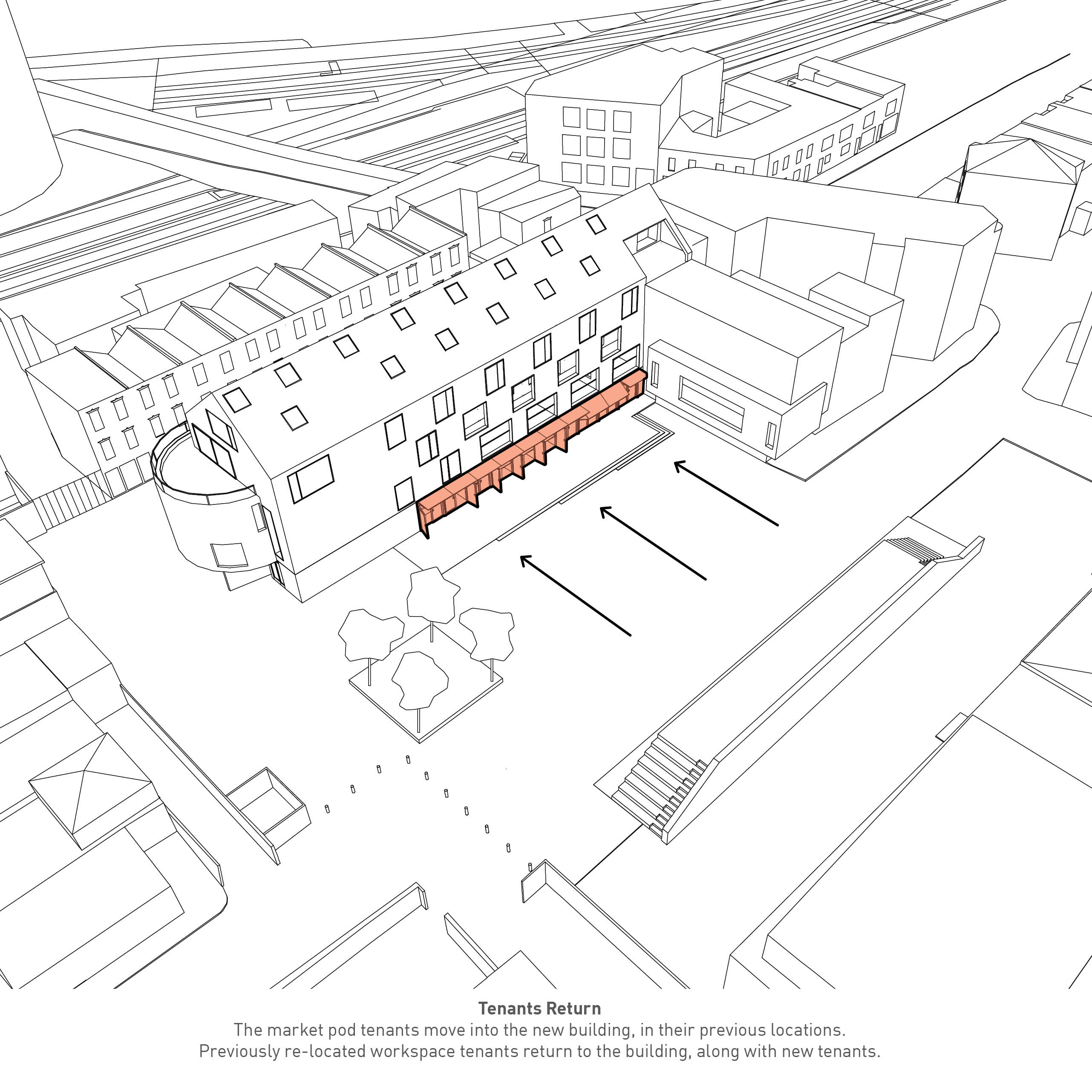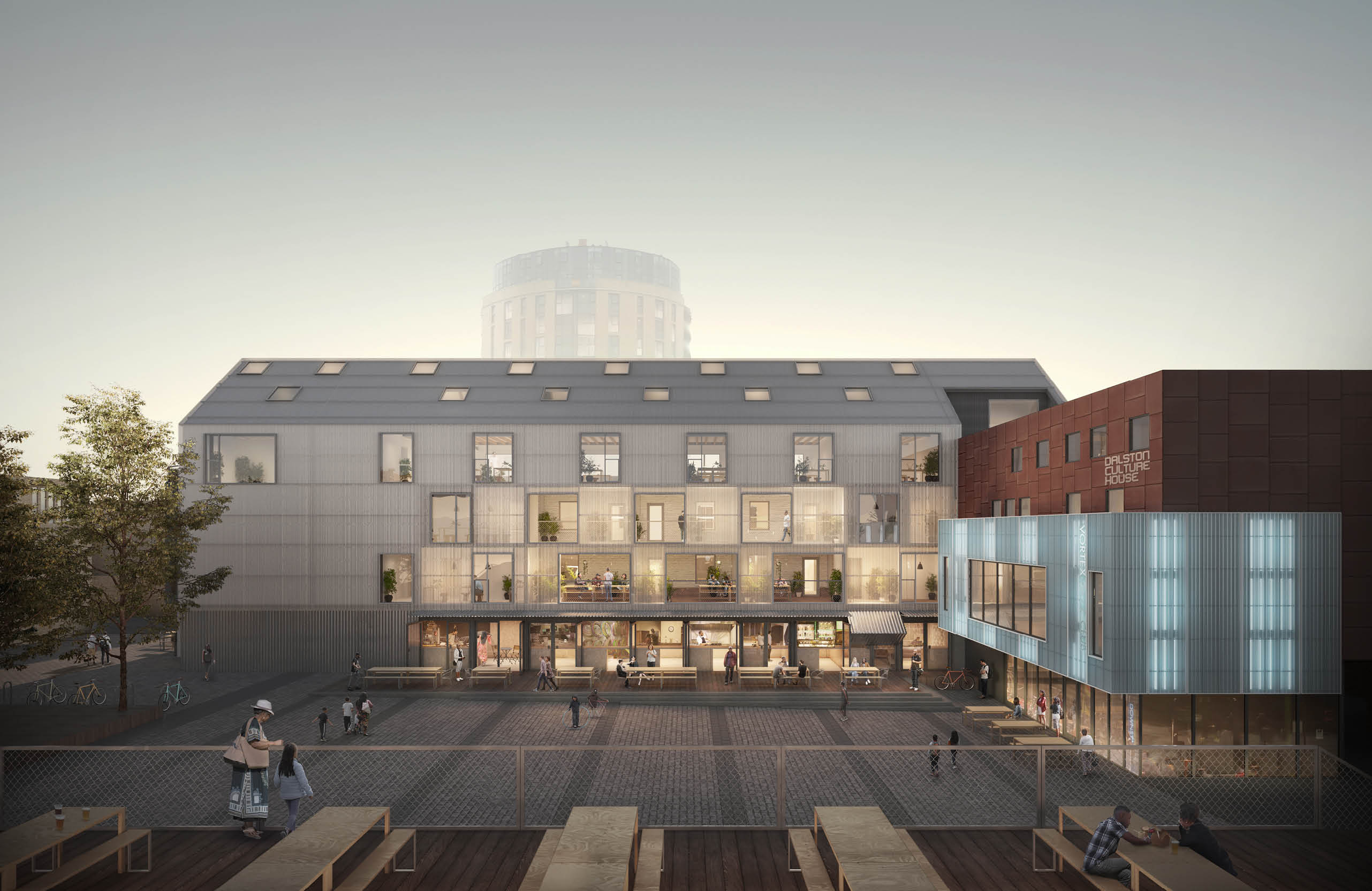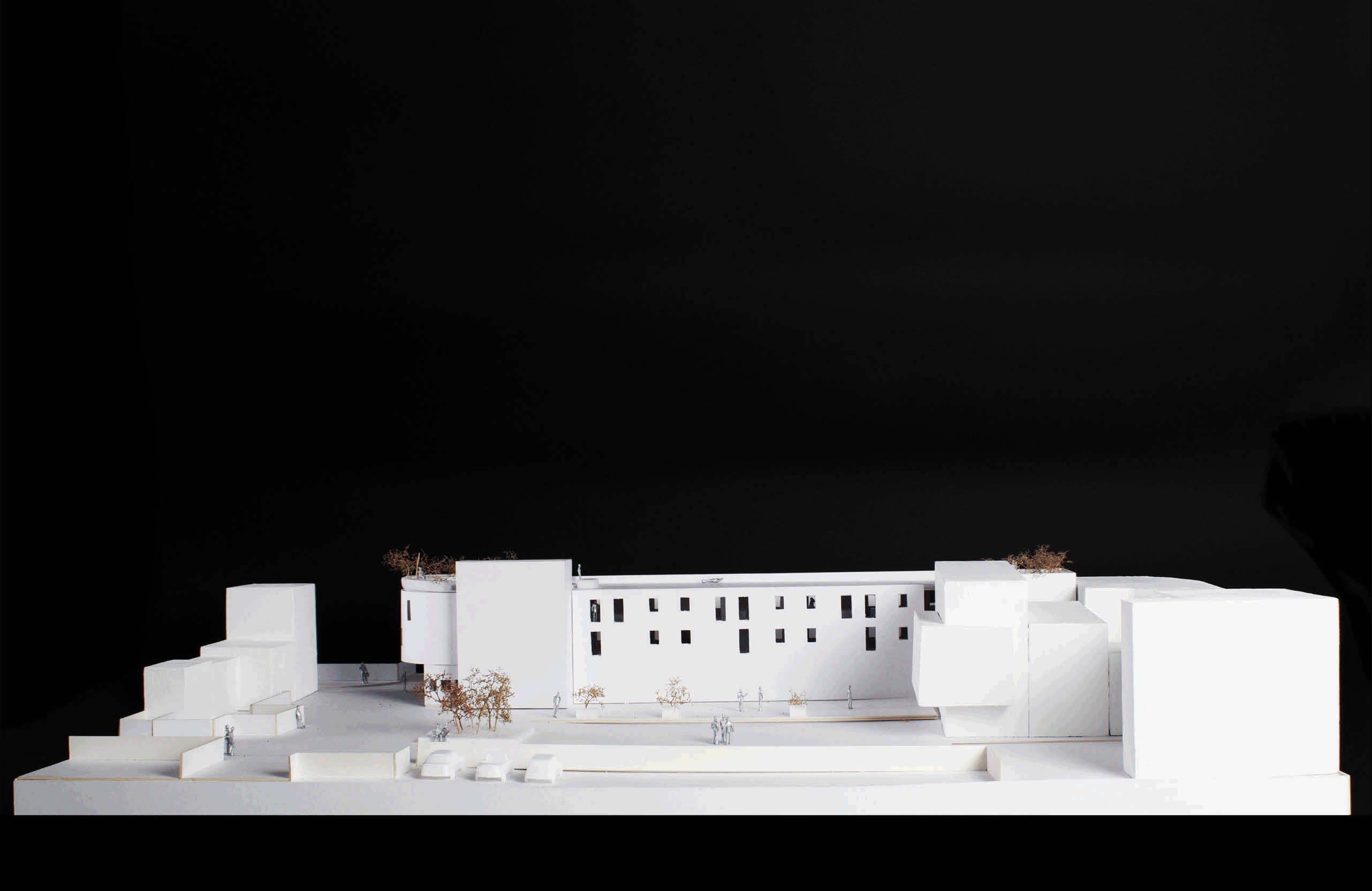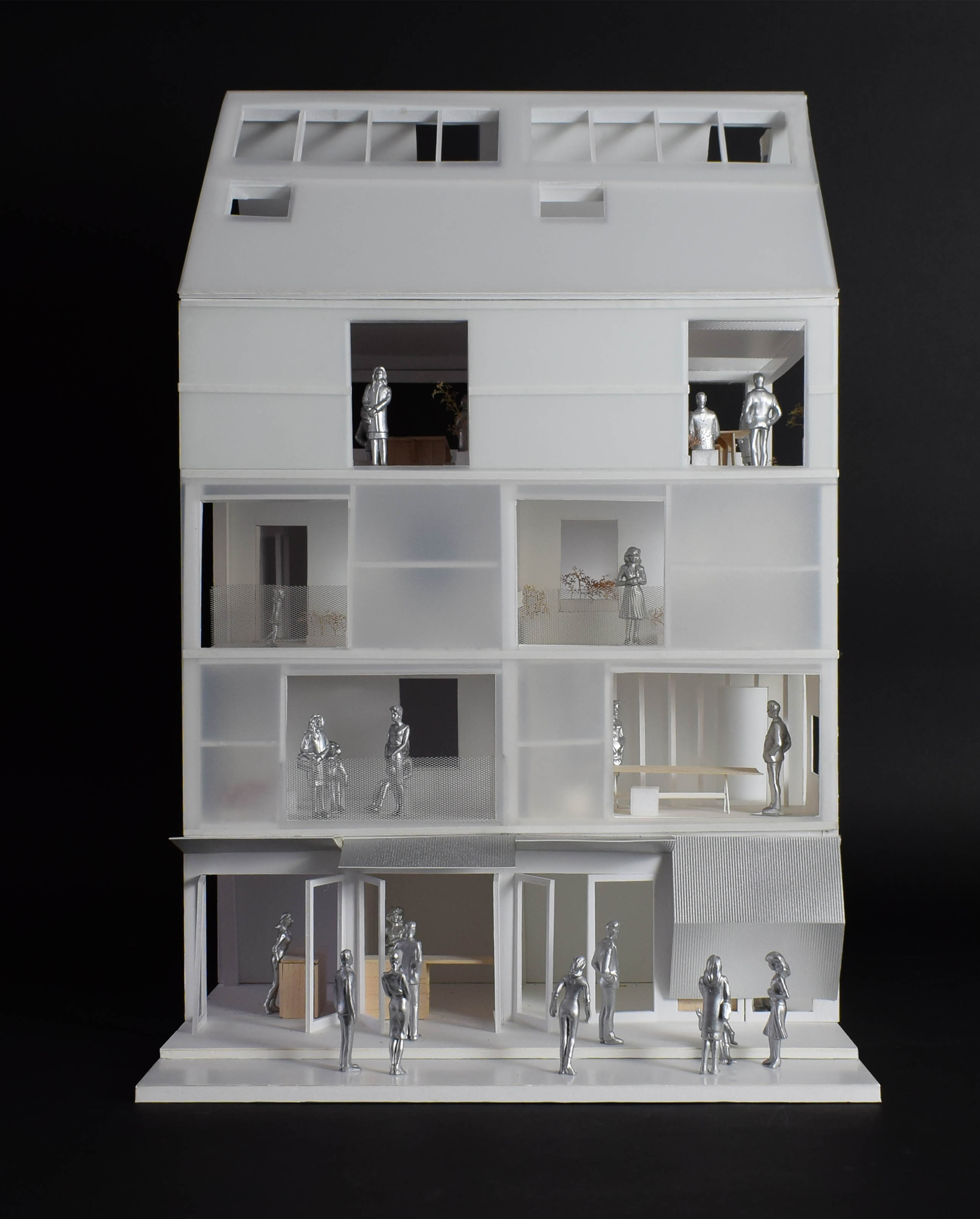 Can you redefine and rebrand an existing workspace without compromising it's best attributes?
This project involves the refurbishment of existing affordable workspace, and the provision of 500m2 of extra workspace in a mezzanine extension. Our proposal aims to maximize the potential of the existing building, while creating new spaces and further animating the square within which it lies.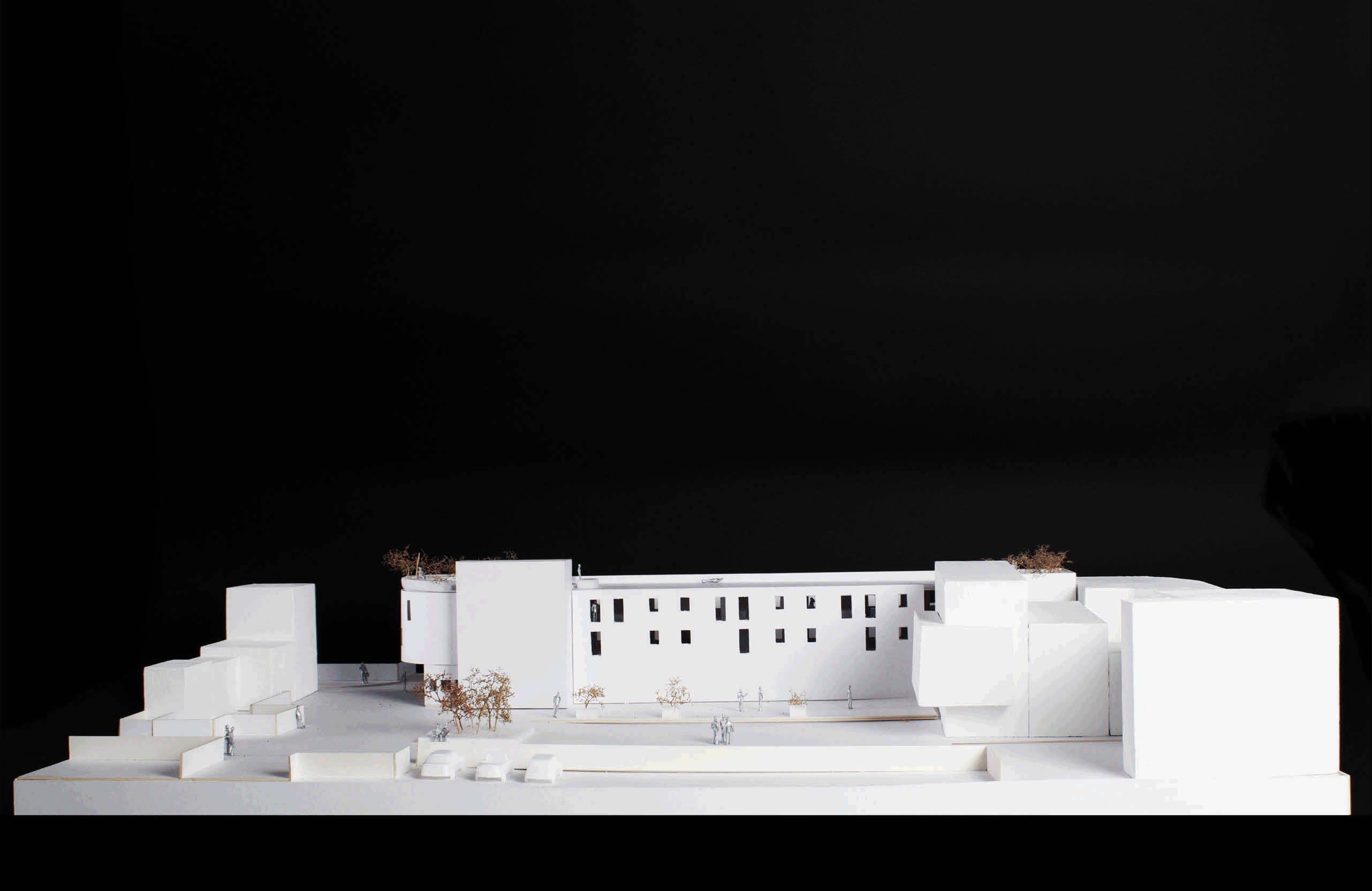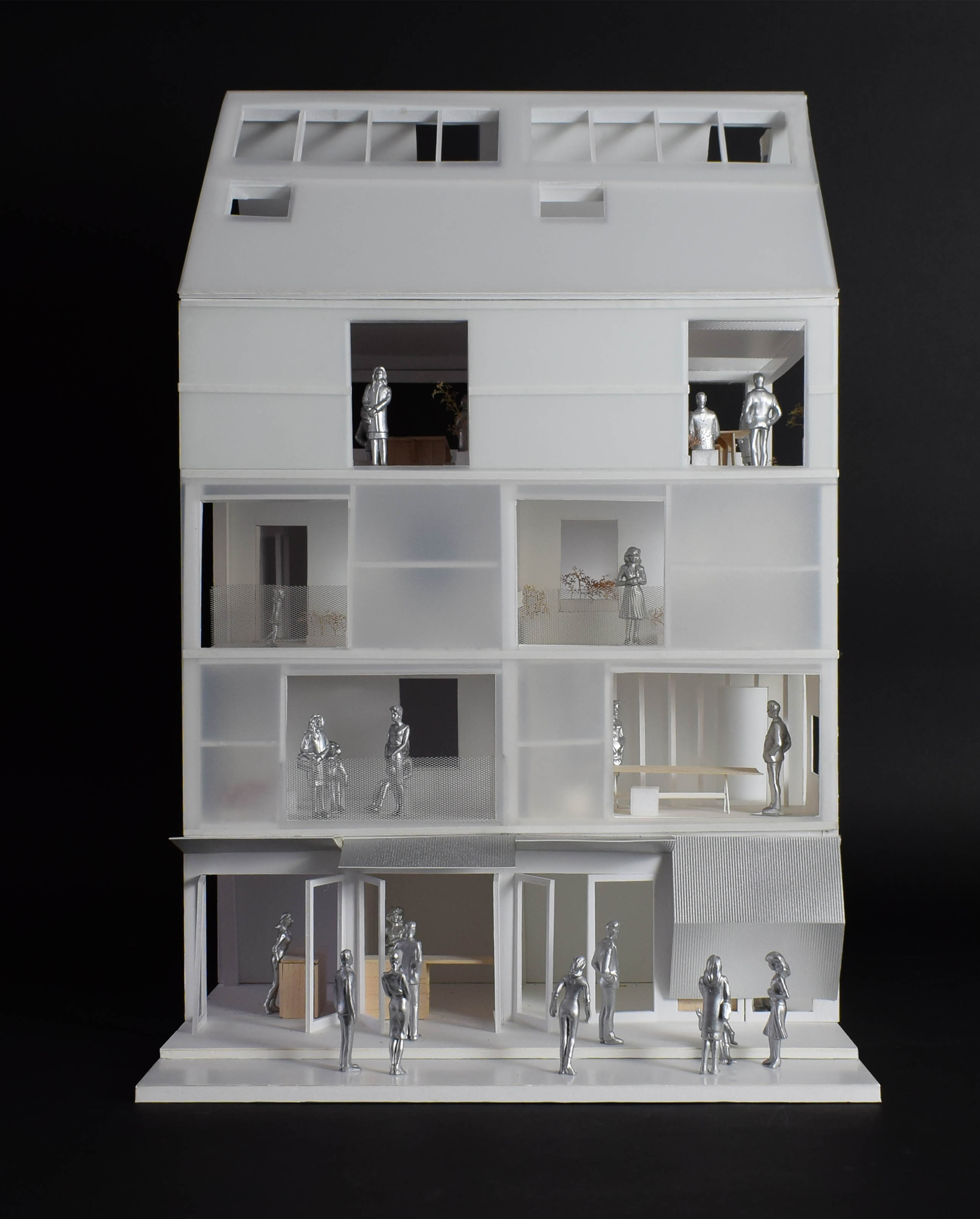 Type: Commercial, Workspace, Refurbishment
Size: 1500m2
Collaborators: Hawkins/Brown
Client: Hackney Co-opererative Development
Status: Tender
Date: 2017 -

Project Team: Alex Smith, Maegan Icke, Roxani Tseranidou, Carolina Borgatti, Ezmira Peraj, Ainhoa Valle