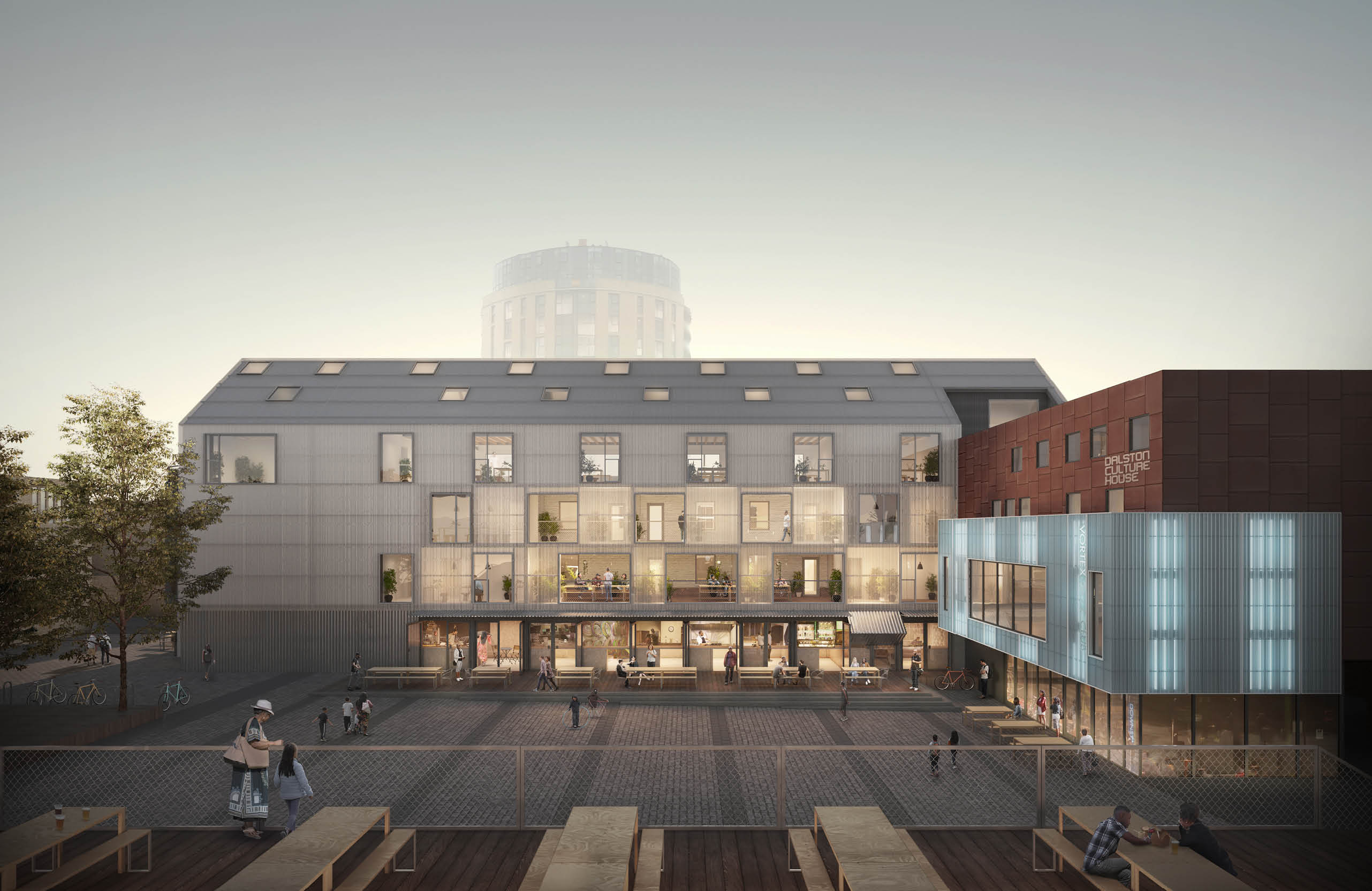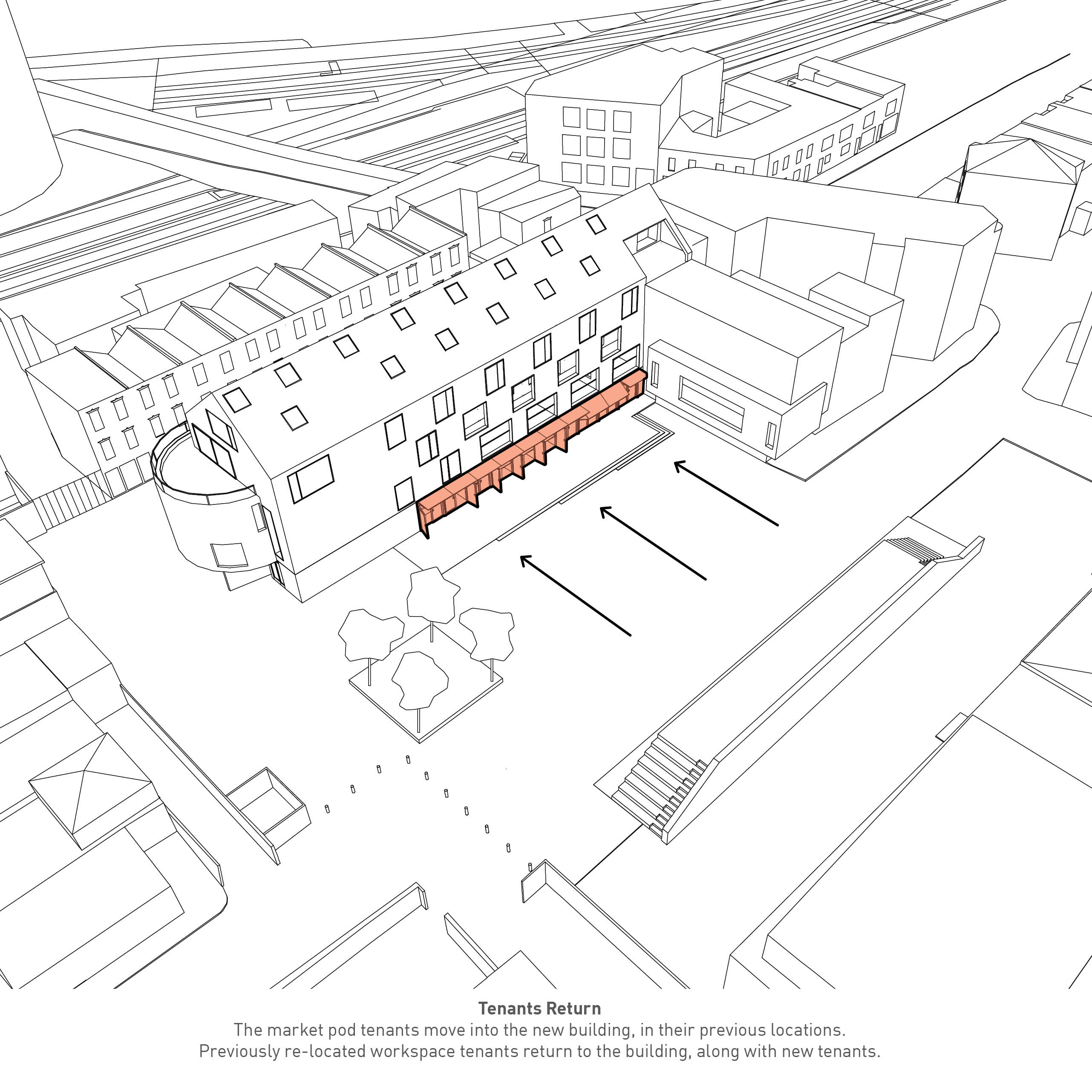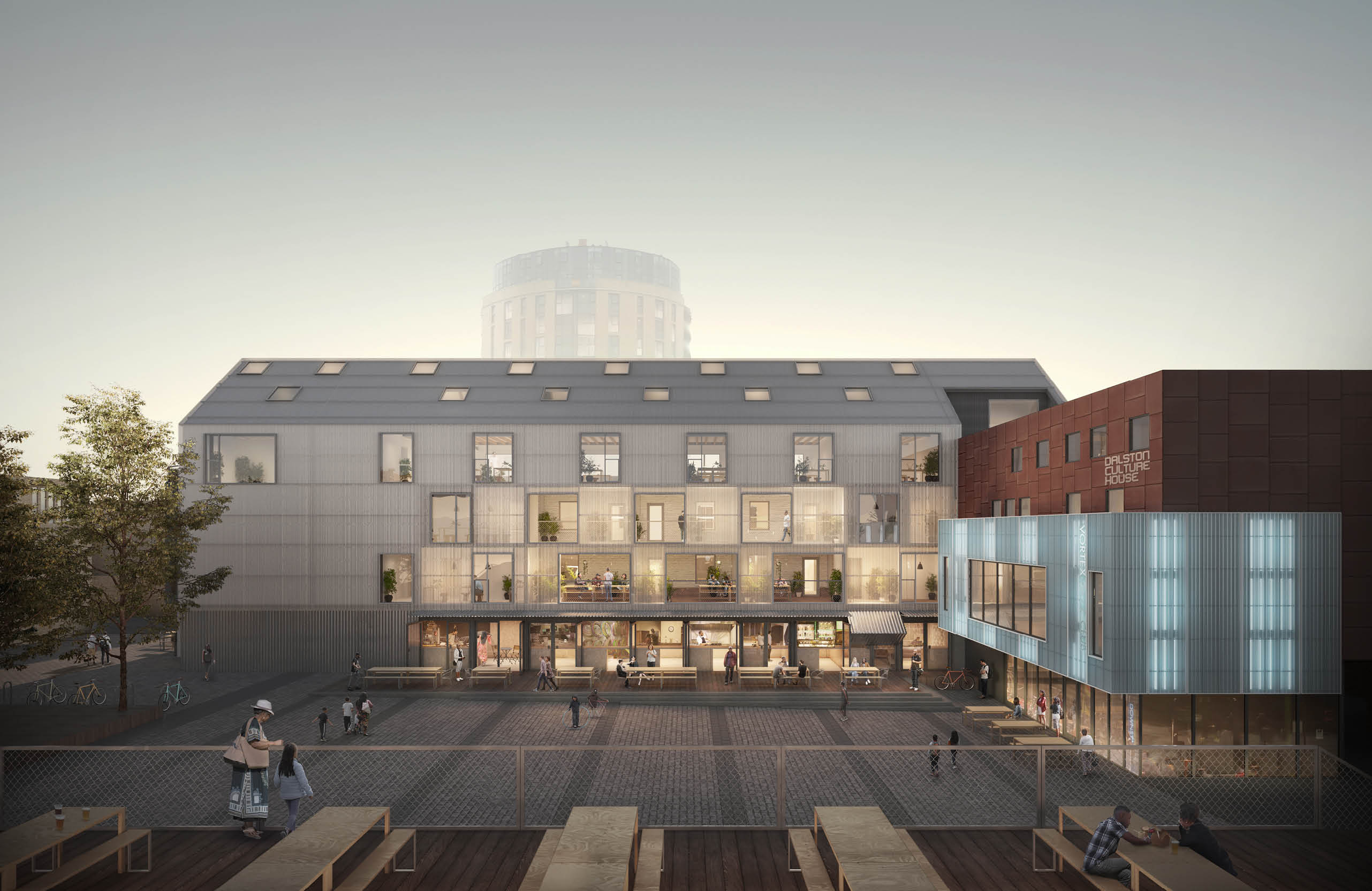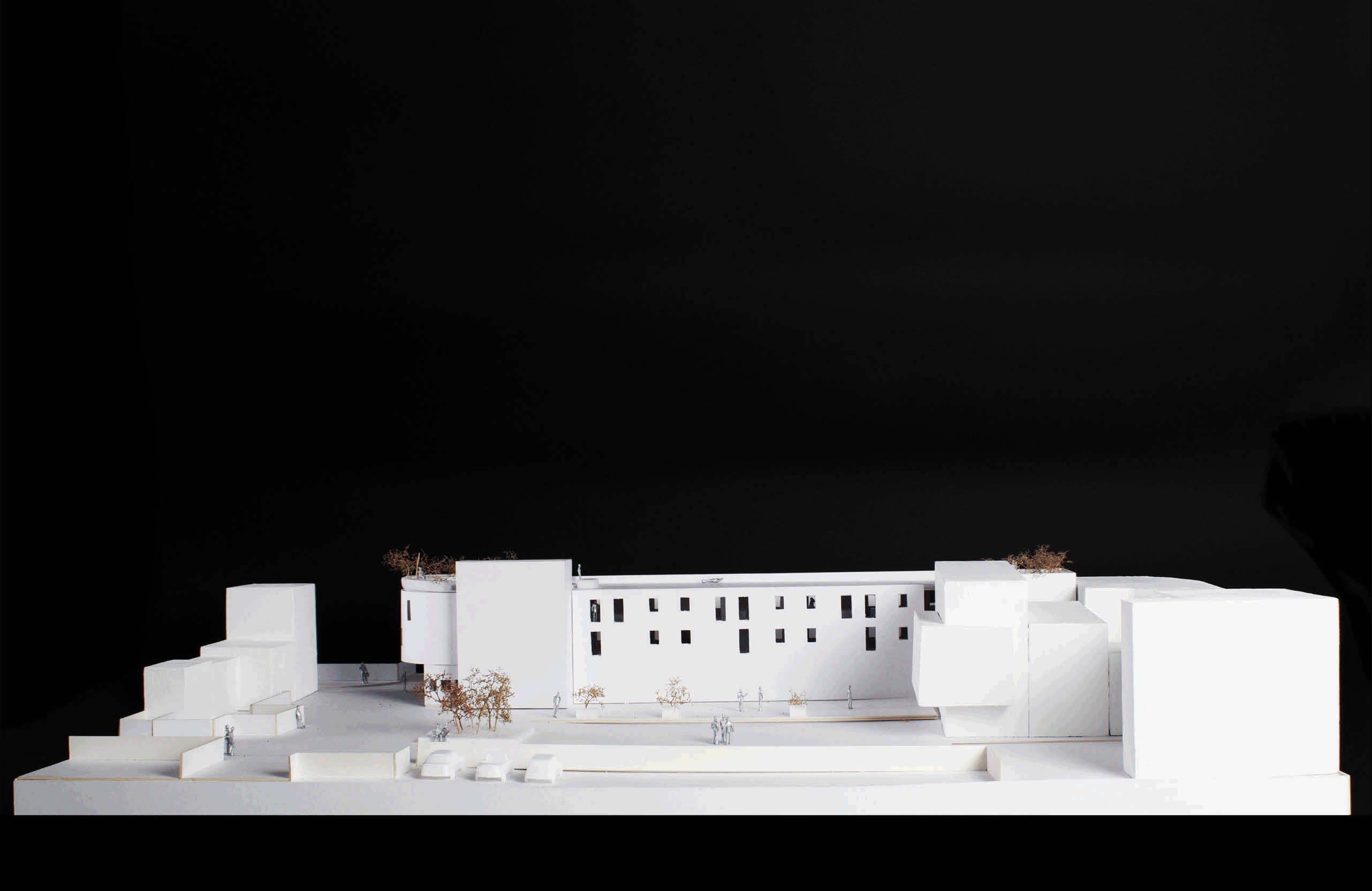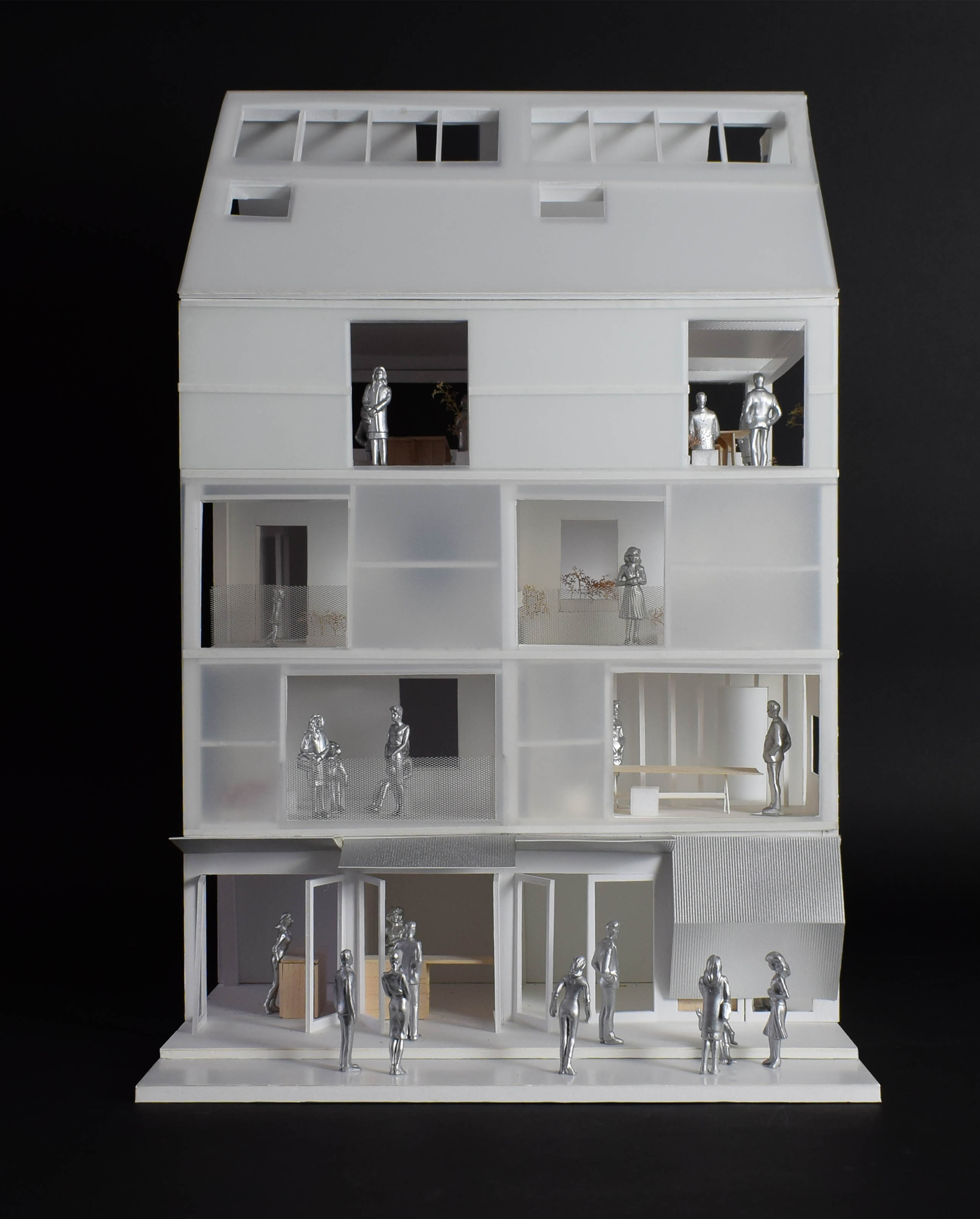 Can you redefine and rebrand an existing workspace without compromising it's best attributes?
This project involves the refurbishment of existing affordable workspace, and the provision of 500m2 of extra workspace in a mezzanine extension. Our proposal aims to maximize the potential of the existing building, while creating new spaces and further animating the square within which it lies.

[Y/N] Studio are working to refurbish the existing workspace on Bradbury Street 20 years after HawkinsBrown originally refurbished the building to provide affordable workspaces for the Hackney Co-operative Developments.

Our proposal which is being developed in collaboration will offer new cafe/ retail/entrance spaces at ground floor and new affordable studio spaces with mezzanines to the top floors. The existing studios on floors 1-2 are provided with additional breakout spaces. A Shared roof terraces will offer panoramic views of London to tenants.

The building is clad with polycarbonate to achieve a lightweight open and insulative facade system. Areas of the building will remain semi-external unheated spaces. In this instance the skin will simply provide shelter from the weather.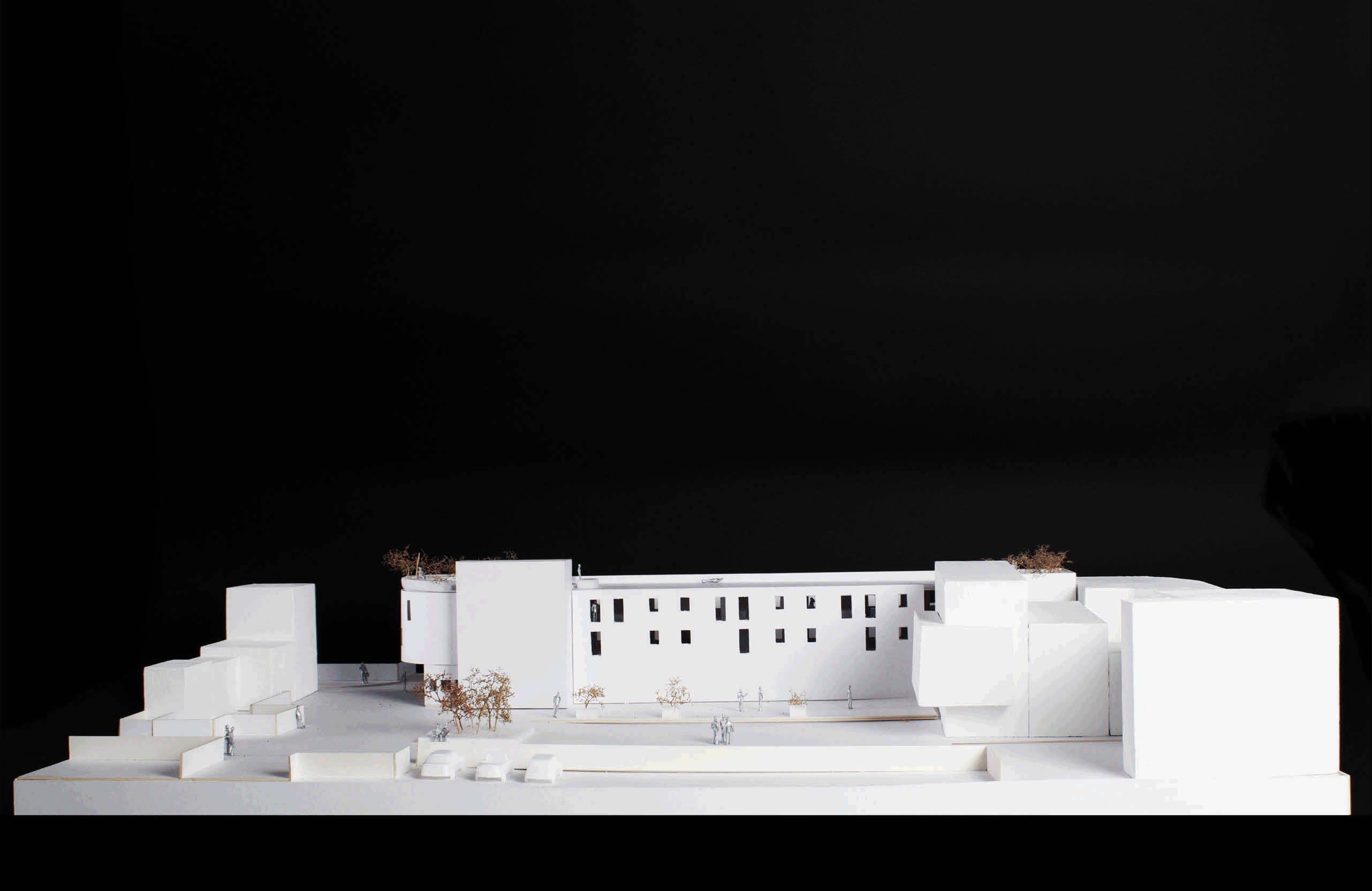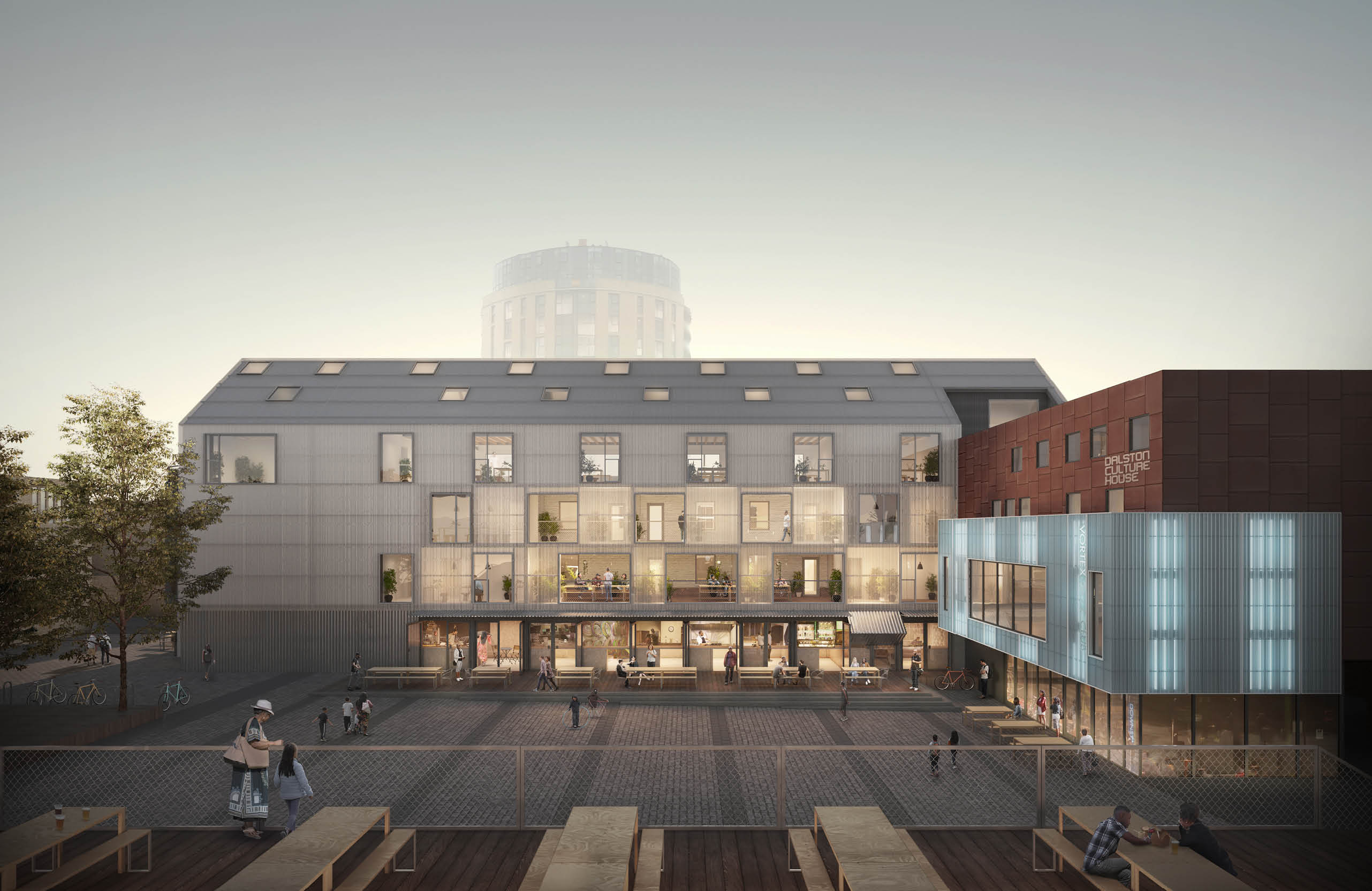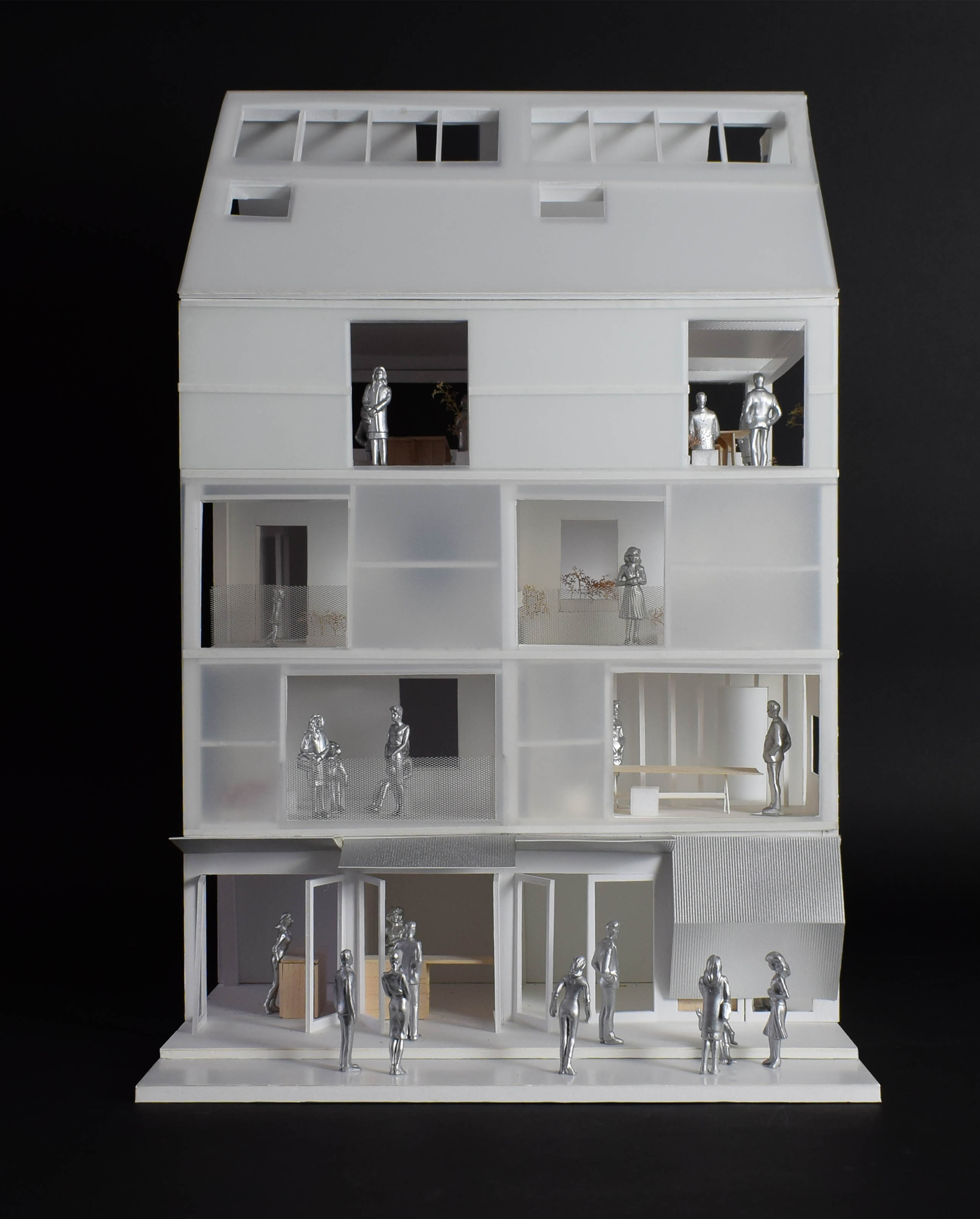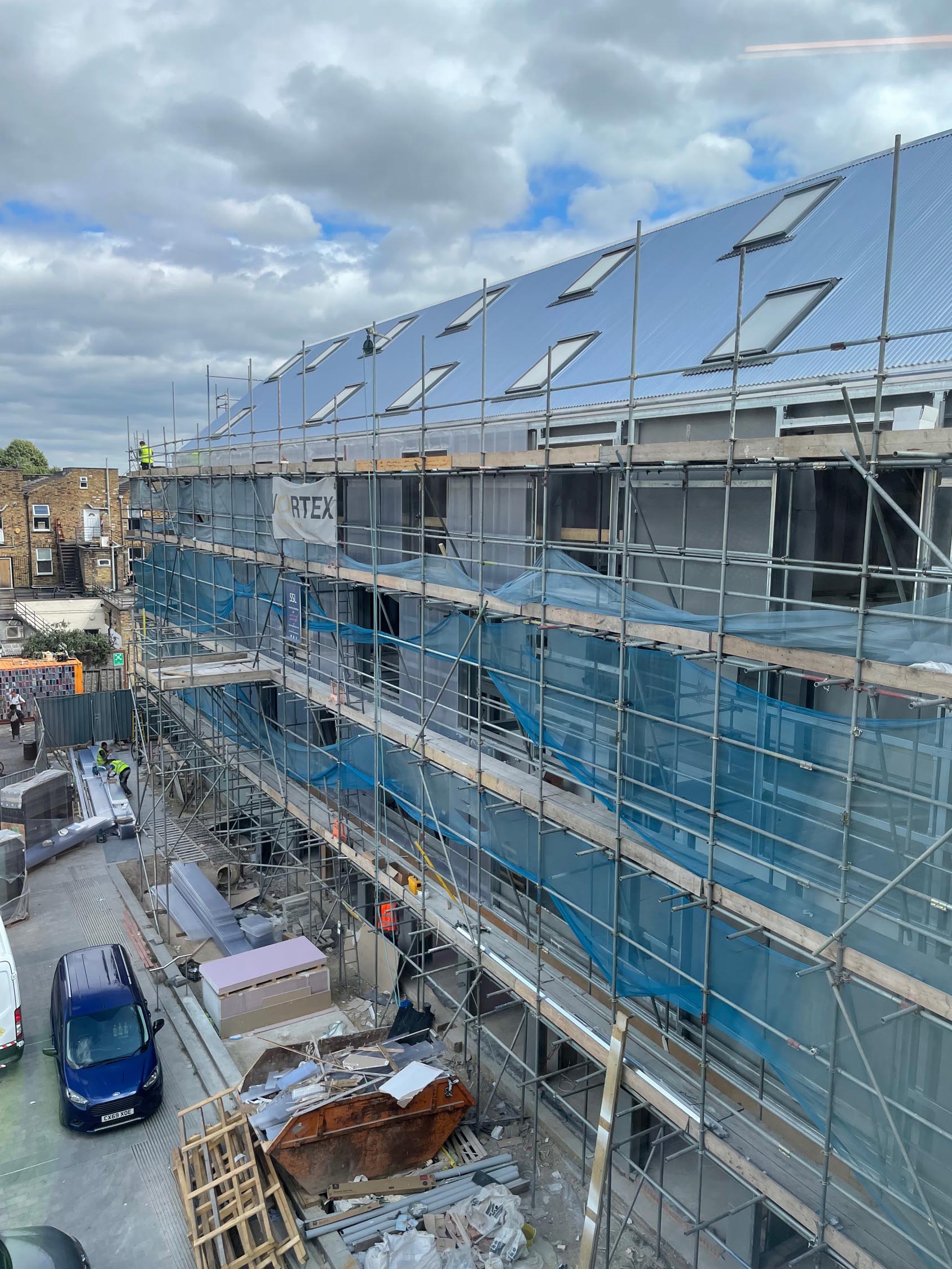 Bradbury Street Workspaces
Location: Dalston, London
Type: Commercial, Workspace, Refurbishment
Size: 1500m2
Client: Hackney Co-opererative Developments
Status: Under Construction
Date: 2017 -
Collaborators
Project Team:
Alex Smith,
Maegan Icke,
Roxani Tseranidou,
Carolina Borgatti,
Ezmira Peraj,
Ainhoa Valle
Collaborators: Hawkins/Brown