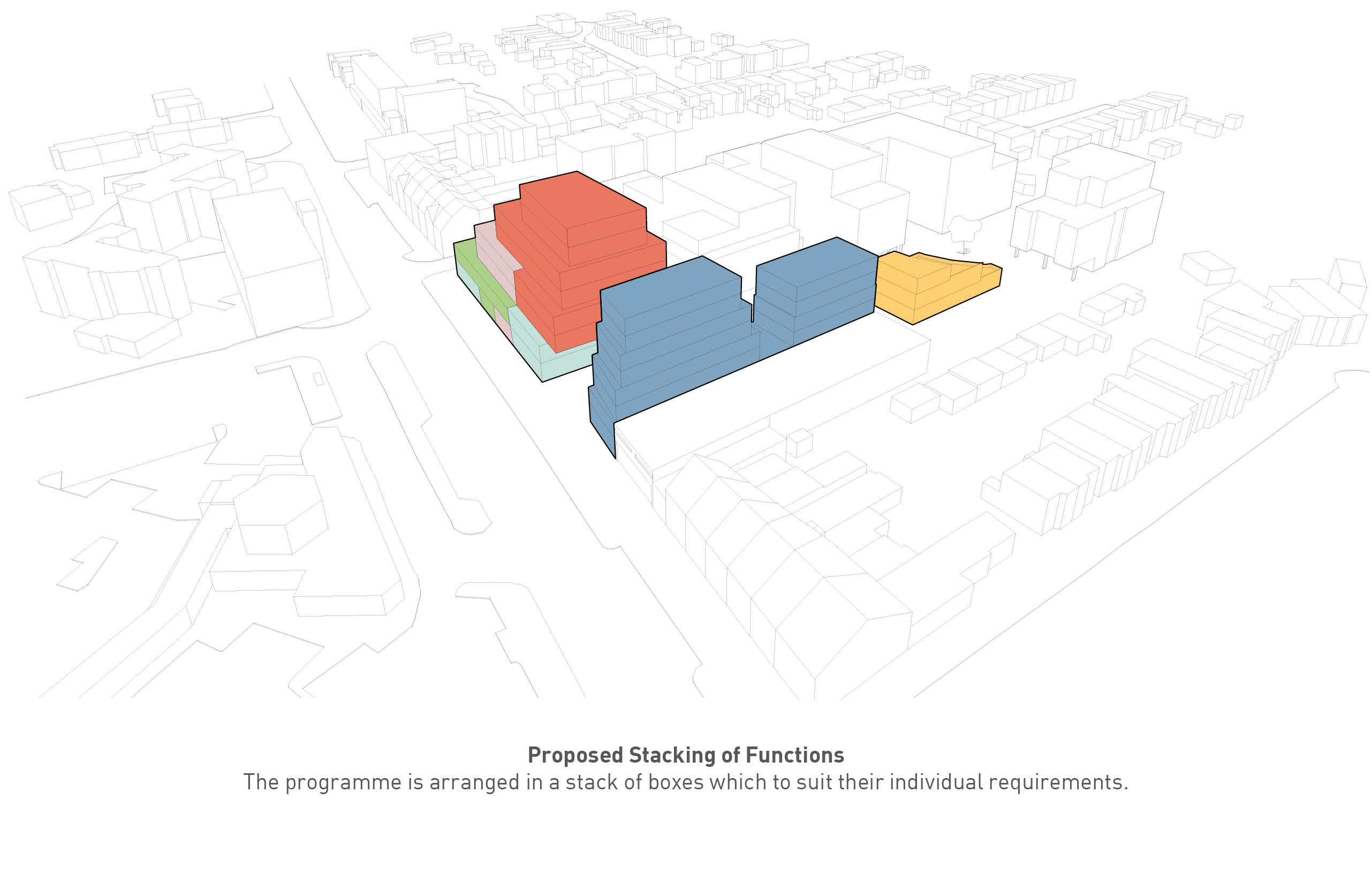 Can a dense masterplan create elevated green space?
[Y/N] Studio have developed proposals for a large site in West London to redefine its civic centre. The local authroity had identified the site as an opportunity for height and density.Our proposal looks to create a dense and rich masterplan formed around a new street which will include workspace, retail, restuarants, a hotel and community centre with nursery.

The buildings are all expressed horizontally and step away from nearby 2-4 storey buildings to minimise their impact and maximise usable green terrace space. The height of the proposal will attract attention from afar but it's green spaces will help to knit it into the community.
Mixed Use Masterplan, London, UK
Location: Hounslow East, London, UK
Type: Hotel, Retail, Workplace, Learning, Urban Realm, Mixed Use
Size: 25,000m2 Floor space.
Client: Confidential
Status: Confidential
Date: 2018-
Collaborators
Project Team:
Alex Smith,
Ayse Cagin Bailey
Maegan Icke