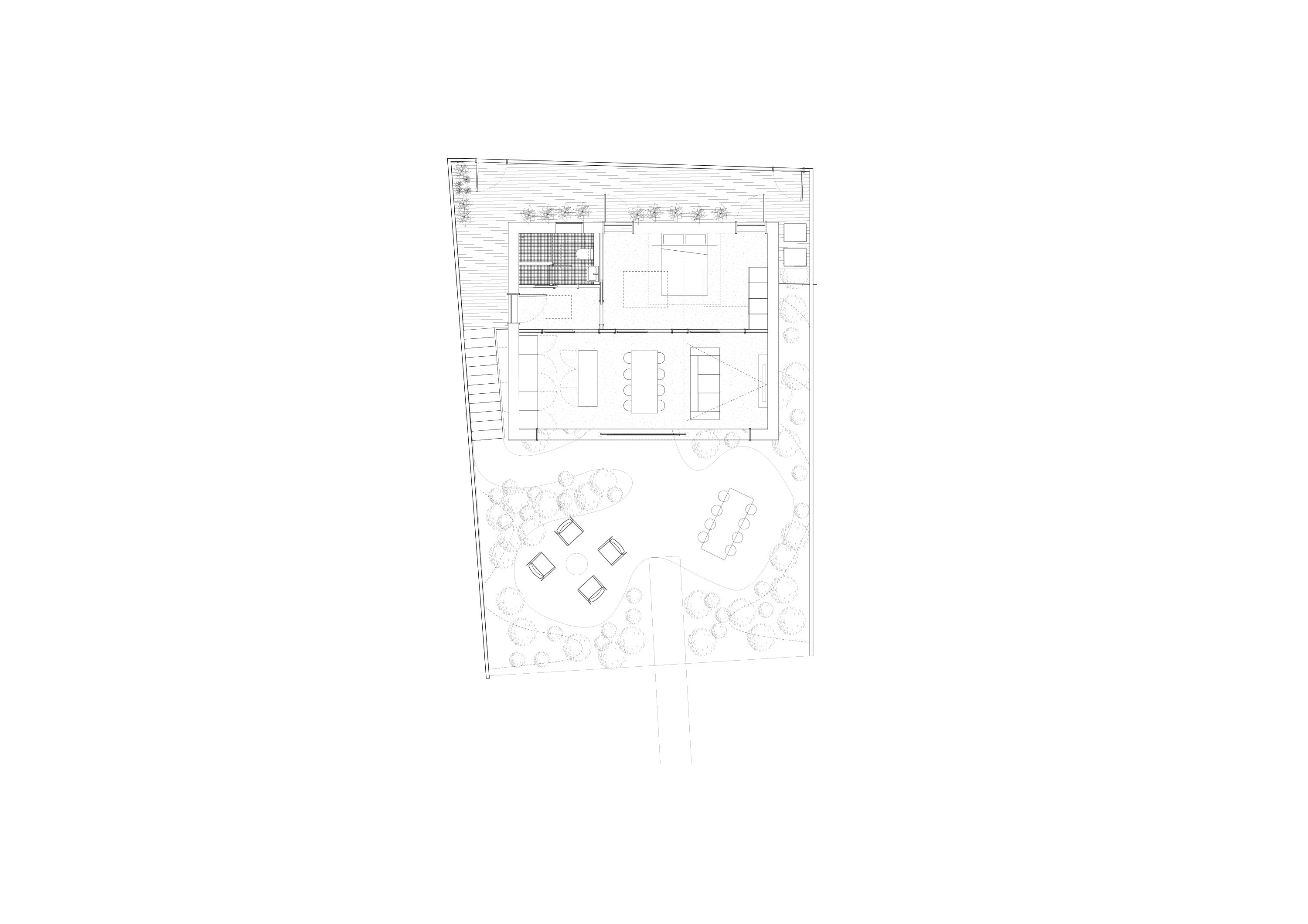 Can a pragmatic response to flood risk create a unique riverside home?

[Y/N] Studio were asked to replace a dilapidated single storey bungalow to allow for the construction of a new holiday home on the banks of the river in Sunbury on Thames. Given its location flood risk prevented ground floor accommodation at the typical water level and the building was required to be considerate to the immediate context of small single storey homes.

Our response is a single storey house positioned on stilts to provide beautiful views of the scenery while responding to unpredictable climactic conditions. The elevated ground floor level is set in line with the pavement at +10.0 meters to suit the flood risk requirements of the context while creating a riverside garden which is sunken below at +7.0m

Raising the building allows for a continuous permeable garden that provides the maximum flooding zone in the event of a storm surge. The proposed external landscaping is carefully considered to include timber decking and permeable planting. The covered area under the house also provides an opportunity to shelter and to store bicycles and non-mechanical water equipment like canoes and paddleboards. Furthermore, the landscaping suggests the installation of a jetty to allow for boat mooring.

Internally, an open plan living space maximises the opportunity of the limited space available. Glazed partitions allow for a generous bedroom to be separated from the living space but ensure the desired riverside view. A glazed triple sliding door in the living space allows for 2/3 of the facade to open up towards the river increasing the connection from inside to out.

The external facade will be clad in standing seam metal whilst the window frames are to be made of timber. The roof will feature rooflights to the north and PVs to the south.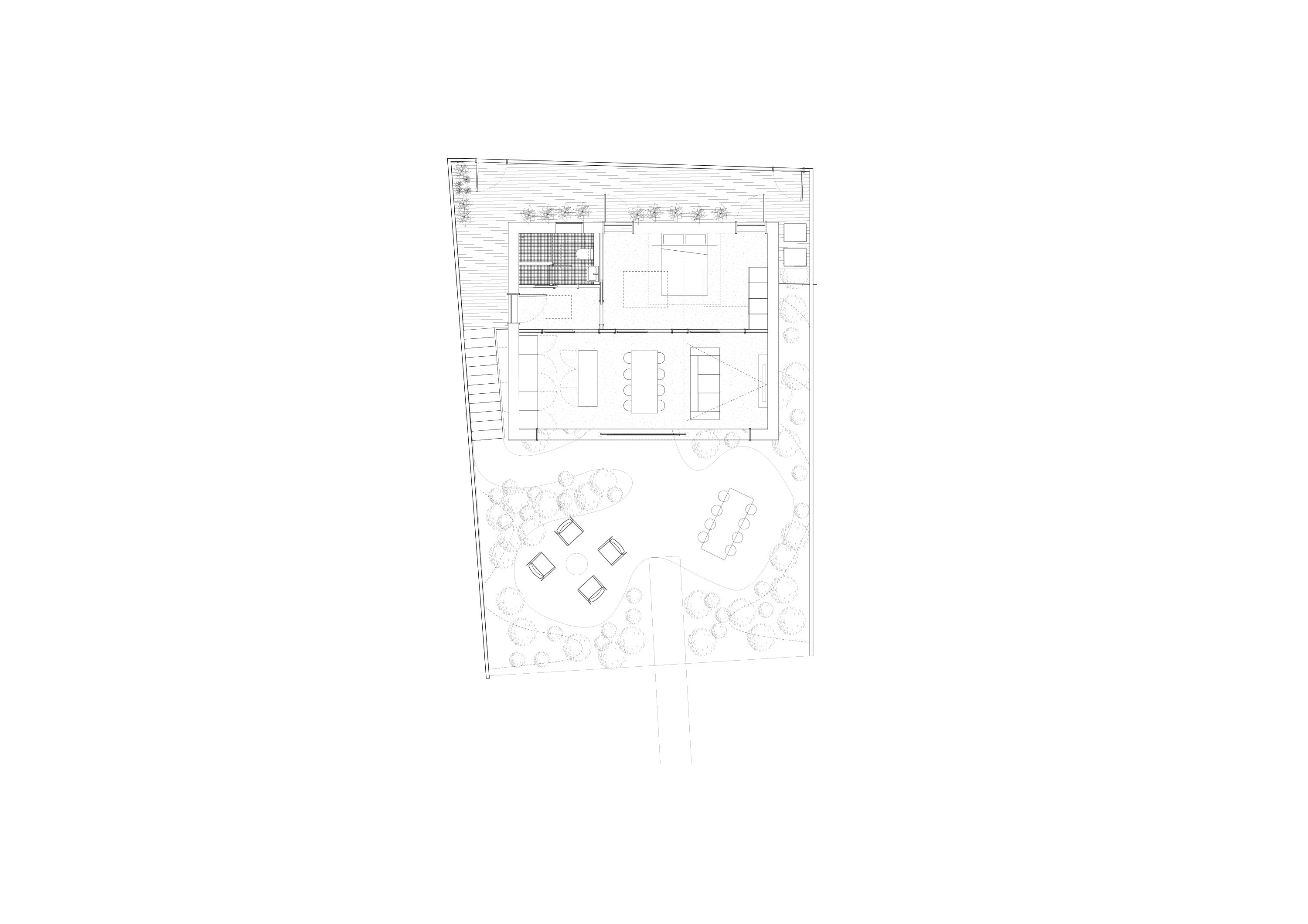 Lower Hampton Road
Location: Sunbury-on-Thames, Surrey
Type: Residential
Size: 49m2
Client: Confidential
Status: Planning
Date: 2022-
Collaborators:
Architect: [Y/N] Studio
Project Team: Alex Smith, Maegan Icke
Structural Engineer: -
Main Contractor: -