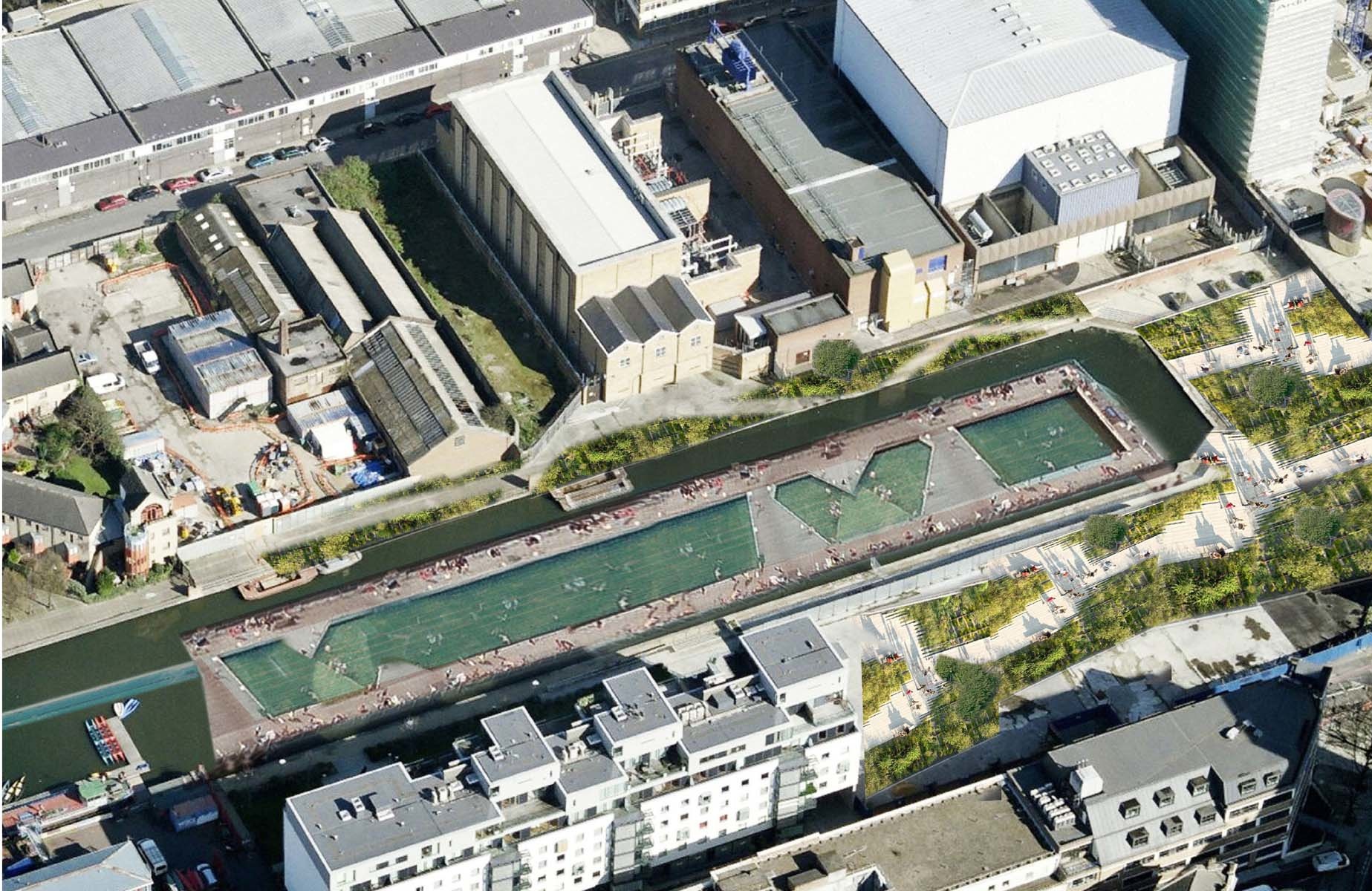 Could London's canals help to curate underused green spaces, kickstarting regeneration in thier wake?
By inserting a clean, safe 'basin' in which to swim, the 'LidoLine' transforms the Regents Canal back to it's original purpose, connecting raw materials (people/workers) to the place of production, making swimming a viable alternative to cycling or walking to work. The routes could be formed by a breathable, multi- layered membrane, filtering detritus and bacteria at decreasing scales.

The LidoLine would form a new network for London, making existing spaces greater than the sum of their parts, rather than blindly multiplying under- used, functionless 'green space'.


The Lidoline
Location: Regents Canal, London, UK
Type: Infrastructure, Research
Size: 15km
Client: Landscape Institute Ideas Competition with the Mayor of London
Status: Runner Up
Date: 2012
Collaborators
Project Team:
Alex Smith
David Lomax